SHOWDOWN

THE SHOWDOWN CARPETS ARE EXPERIMENTS IN COLOR AND PATTERN AND ARE MADE FROM SOFT URETHANE FOAM. THE CARPETS ARE ALL HANDMADE IN ROTTERDAM.
SHOWDOWN IS ALSO A SONG BY FAMOUS SEVENTIES ROCKBAND THIN LIZZY. THIS IS NOT A COINCIDENCE. IT IS AFTER ALL AN OPEN SECRET THAT WARD AND ADRIAAN OCCASIONALLY LISTEN TO THEM WHILE MAKING THE CARPETS.

THE CARPETS MEASURE 164CM X 235CM.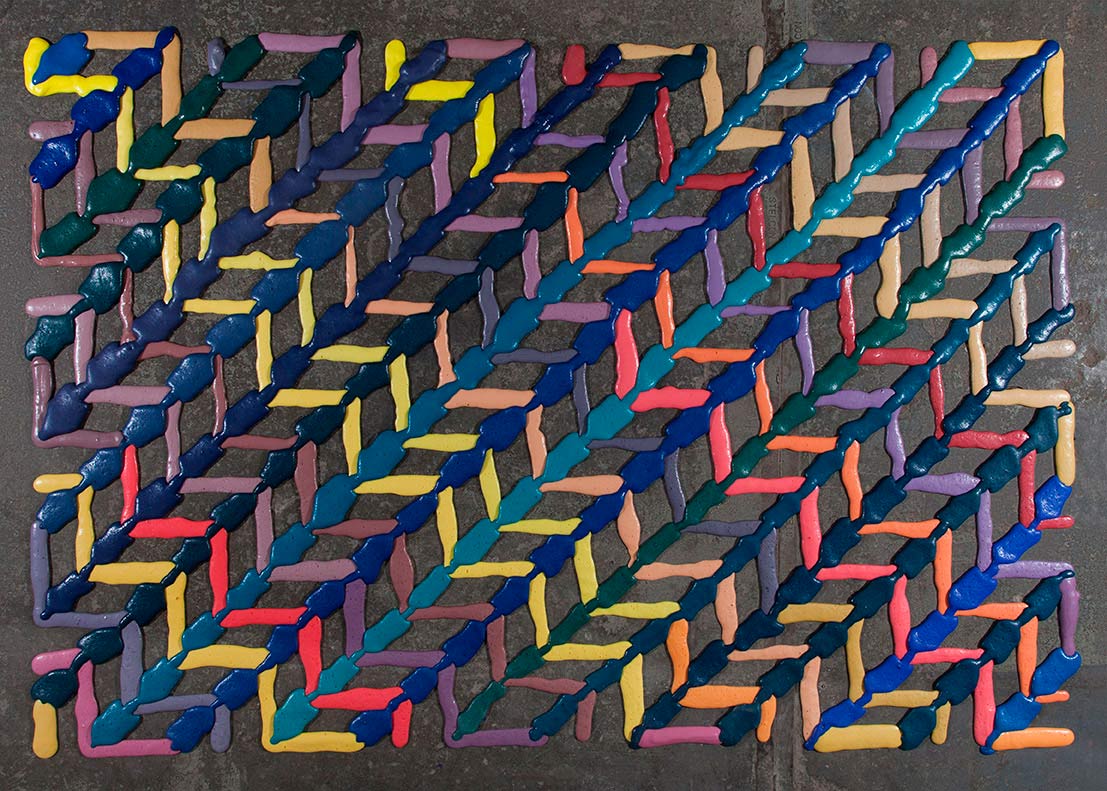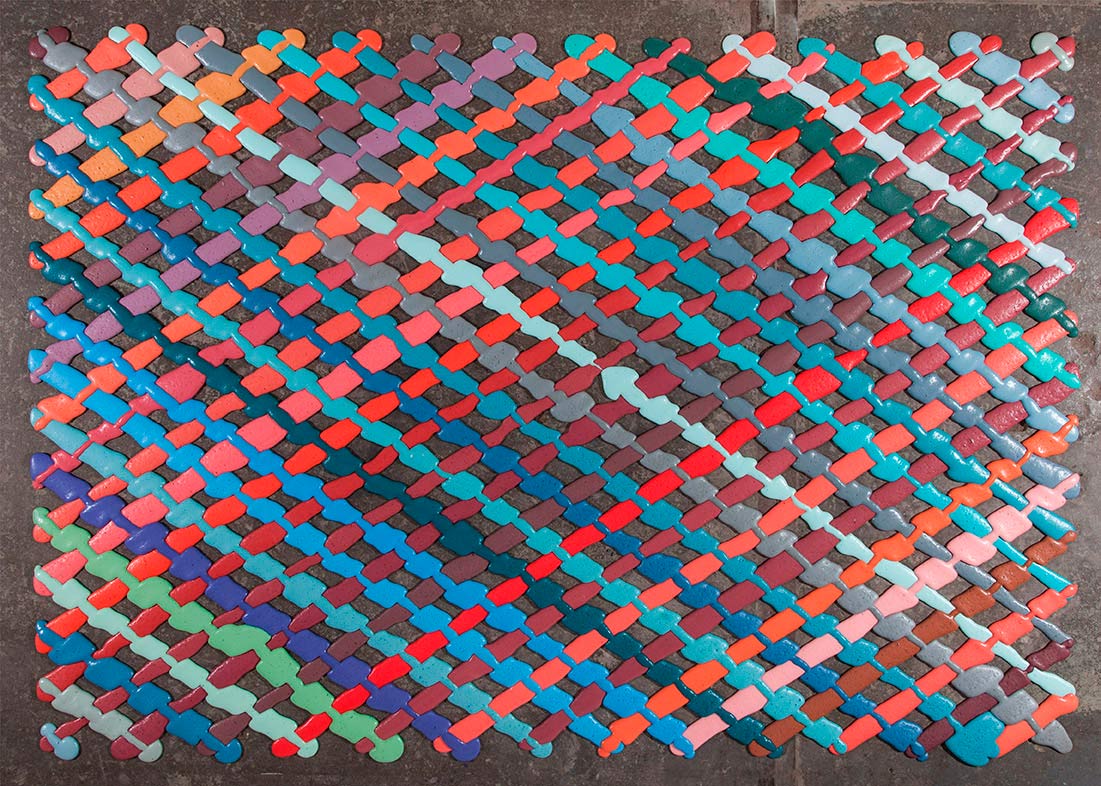 WARD AND ADRIAAN NEVER WORKED IN AN OFFICE. BE THAT AS IT MAY, THEY DO LIKE OFFICE FURNITURE DUE TO THE FACT THEY'RE NOT ONLY BORING BUT ALSO NEUTRAL. THIS KIND OF FURNITURE DOESN'T SMELL OF VINTAGE OR HAS AN AIR OF PRETENTIOUSNESS. TO WARD AND ADRIAAN THEY'RE BLANK CANVASSES. HOWEVER, THEY'RE FUNCTIONAL CANVASSES IN THEIR OWN WAY. WHAT STARTED OUT AS A HOMAGE TO THE SCRATCHED AND BLOTTED DOORS YOU FIND IN HIGH SCHOOL TOILETS, BARS AND OFFICES, WARD AND ADRIAAN SPEND A YEAR DRAWING ON VARIOUS KINDS OF OFFICE FURNITURE. RANGING FROM CLOSETS TO TABLES, EVERY OBJECT GOT A SPECIFIC PATTERN DESIGNED FOR THAT PARTICULAR PIECE AND THUS ELEVATING THEM TO A TOTALLY NEW DESIGN. AFTER THE DRAWING, ALL THE PIECES GOT A THICK LAYER OF CLEAR RESIN TO PRESERVE THE FRAGILE PATTERNS. THE END RESULT IS A AN EXERCISE IN PATIENCE AS WELL AS A DECLARATION OF LOVE TO THE ONE EMOTION THAT BINDS US ALL:
BOREDOM
P.O.V. MIRROR


THE P.O.V. MIRROR WILL SHOW YOU SHADES OF COLOR AND CHANGING PATTERNS DEPENDING ON WHERE YOU STAND.



CRACKERJACK

WARD AND ADRIAAN WANTED TO MAKE A MIRROR FOR A LONG TIME BUT NEVER FIGURED OUT HOW TO MAKE A GOOD ONE. THEY BELIEVE THE PROBLEM WITH MIRRORS IS THAT THEY'RE AS BEAUTIFUL AS THE PERSON IN FRONT OF IT.
BY COVERING THE MIRRORS WITH DENSELY DRAWN PATTERNS ON THE REFLECTIVE SURFACE, THE MIRRORED IMAGE NOT ONLY BECOMES LESS IMPORTANT, THE IMAGE ITSELF SEEMS TO MOVE AND DISTORTS DEPENDING ON THE ANGLE YOU'RE LOOKING AT IT.

THE CRACKERJACK MIRRORS COME IN AN VAST VARIETY OF COLORS AND PATTERNS AND MEASURE 55CM IN DIAMETER. THEY CAN BE MOUNTED ON THE WALL. APART FORM THIS SIZE, THEY ALSO MADE THREE BIG MIRRORS MEASURING 250 CM BY 45 CM. FOR THE BIGGER PICTURE.
ALL THE MIRRORS ARE GLAZED WITH AN CRYSTAL CLEAR RESIN COATING.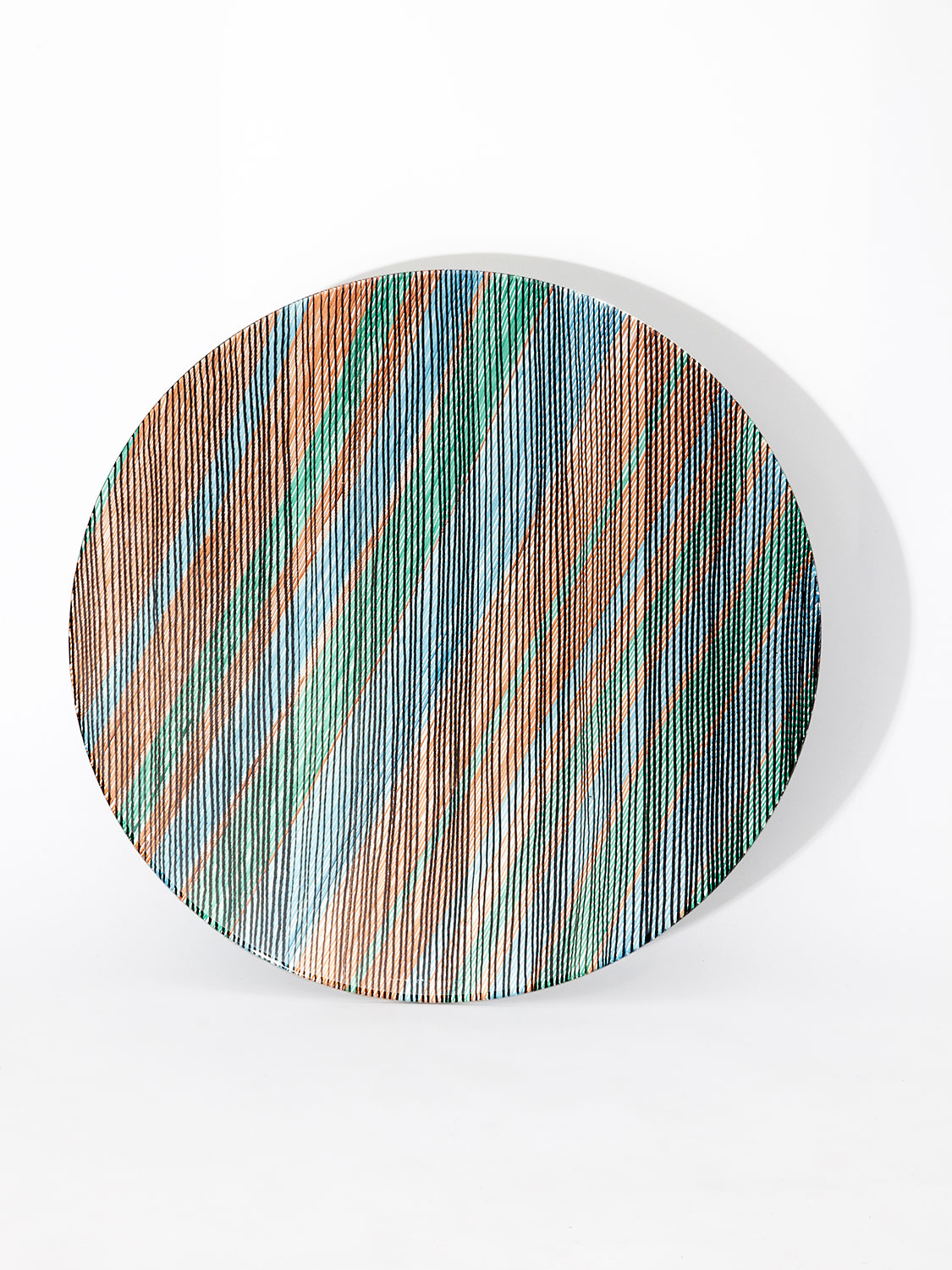 EXPLODED CHANDELIER

WITH THE EXPLODED CHANDELIER, WARD AND ADRIAAN WANTED TO TELL A STORY OF OLD EN NEW. OF DIFFERENT WORLDS THAT COME TOGETHER IN ONE PIECE. THE LAMP IS MADE OUT OF SECOND HAND BRASS CHANDELIERS TYPICALLY FOUND AT OLD-FASHIONED DUTCH BARS.
WARD AND ADRIAAN REARRANGED THE ELEMENTS OF THESE CHANDELIERS INTO AN EXPLODED VIEW.
BY DOING SO, THE VIEWER COULD BE REMINDED OF THOSE OLD FRAGMENTED PIECES AND AT THE SAME TIME BE SURPRISED TO SEE THE COMBINATION OF THOSE PIECES IN A NEW AND MODERN CONTEXT.