P.O.V.

THE P.O.V. FAMILY IS ALL ABOUT COLOR. WARD AND ADRIAAN SPEND QUITE SOME TIME MAKING PRODUCTS THAT CHANGE COLOR DEPENDING ON WHERE THE VIEWER IS STANDING.



THIS PRODUCT IS OUR NEW 'OOGAPPEL'. THAT'S DUTCH FOR 'THE APPLE OF OUR EYE'. OUR VERY BEST. IT'S A COOKIE JAR AND IT CHANGES COLOR WHEN YOU WALK AROUND IT. QUITE THE VISUAL WIZARDRY IF YOU ASK US. MADE OUT OF CERAMICS AND PLASTIC, THE P.O.V. COOKIE JAR IS VAGUELY REMINISCENT OF OLD CHINESE BURIAL POTTERY WITH THEIR SOMEWHAT CRUDE GLAZING. WHEN LOOKING AT IT, THE COOKIE JAR GIVES YOU THE FEELING OF OF HIGH-TECH AND LOW-TECH AT THE SAME TIME. MADE FOR
DHPH
.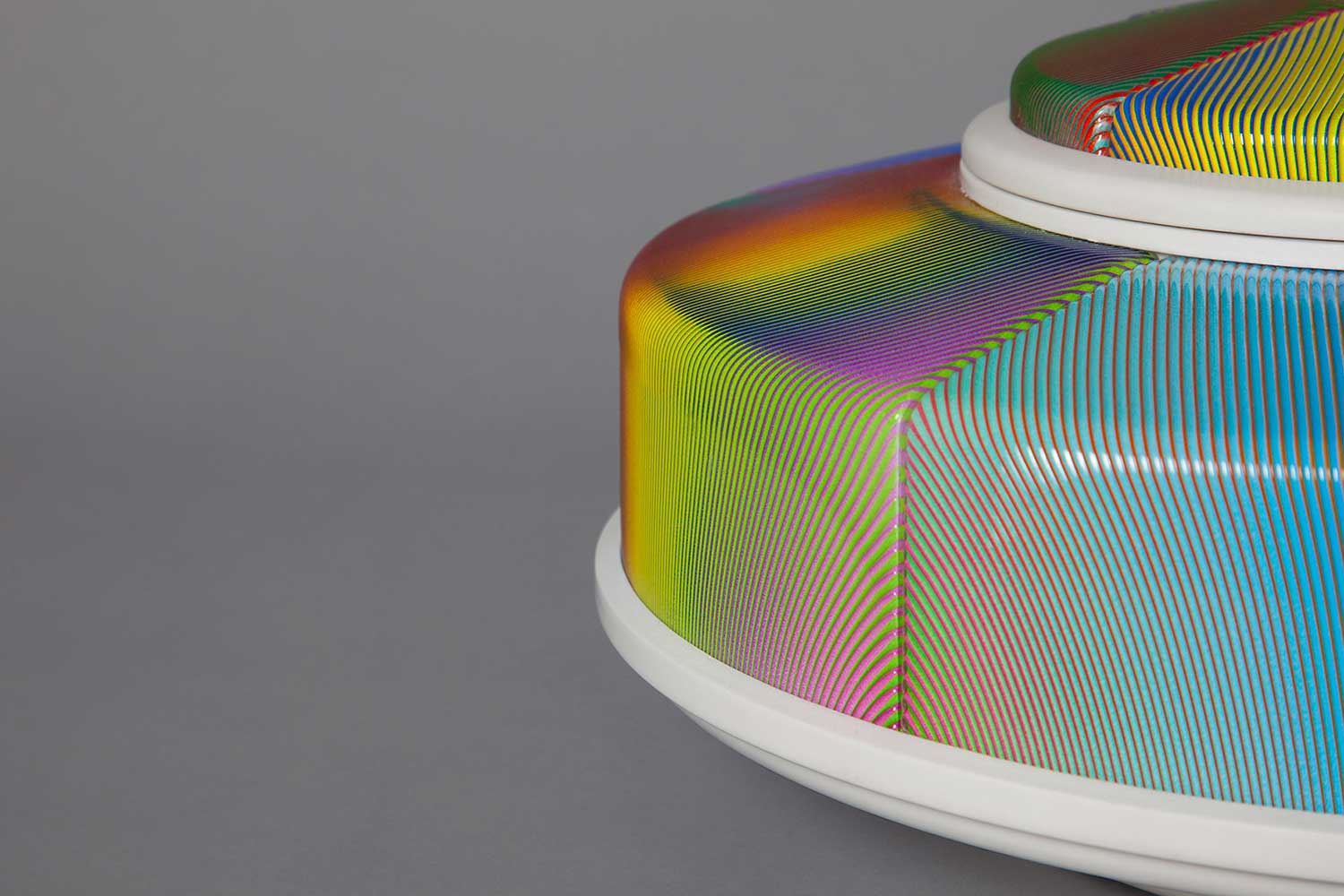 WE ALSO MADE A NIFTY MAKING OF MOVIE
THE POV SIGN, OR POINT OF VIEW SIGN, IS INSPIRED ON THE UBIQUITOUS BEER SIGNS YOU CAN OFTEN FIND AT YOUR LOCAL BAR. THE POINT OF ADVERTISING IS CONVEYING A MESSAGE. WARD AND ADRIAAN INSTEAD LIKED THE IDEA OF MAKING A SIGN WITHOUT A MESSAGE. BY USING BRIGHT COLOR SCHEMES AND MATERIALS OFTEN USED IN ADVERTISING, THE VIEWER GETS THE FEELING OF LOOKING AT AN ADVERTISEMENT WITHOUT A MESSAGE OR PRODUCT TO SELL. WHAT REMAINS IS A COLORFUL OBJECT STRIPPED OF IT'S FUNCTION. A BLATANT OBJECT REMINISCENT OF ALL THOSE ADS.



Foto Lotte Stekelenburg
BEHOLD OUR POV WALL! MADE OUT OF PANELS THAT CAN BE MADE IN ANY SHAPE AND SIZE! MAKE YOUR OWN WALL! MAKE A GREAT CHINESE WALL! HAIL TO ALL!
FIRST LOVE NEVER DIES.
OR AT LEAST THAT'S WHAT THEY SAY.
SOMEWHERE ELSE ON THIS WEBSITE YOU CAN READ ALL ABOUT THE P.O.V. AND THE STORY BEHIND IT. BUT IT ALL STARTED WITH THIS FELLOW HERE.